NYNB: A Transatlantic Gathering
New York New Belfast Conference 2014
29th & 30th May at Fordham University, New York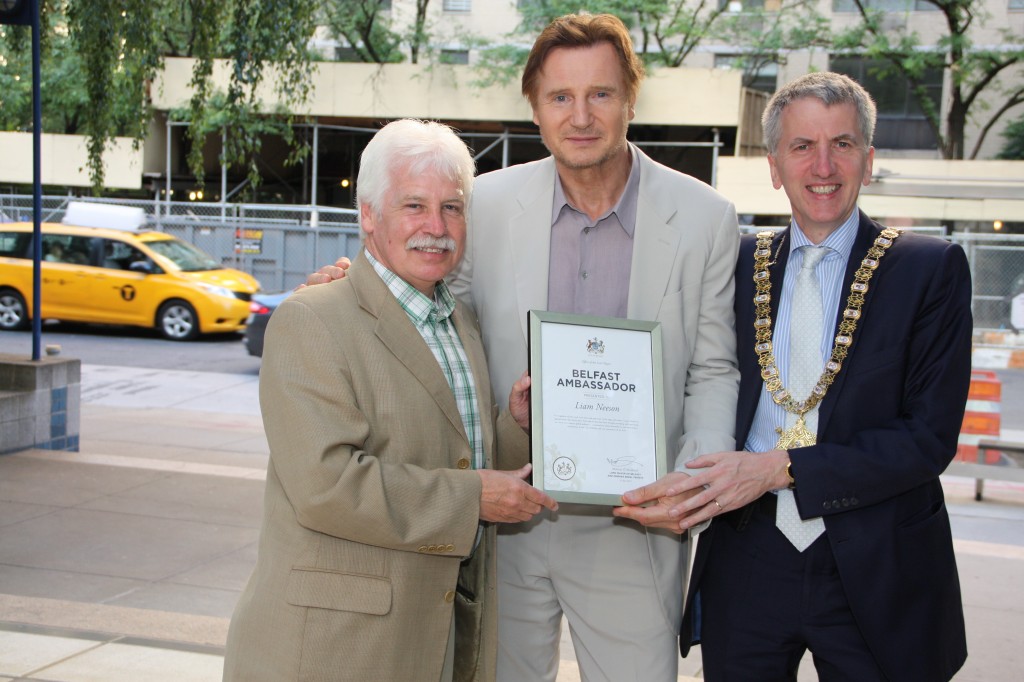 This year's conference moderators and honorary chairs.
On 29-30 May Belfast will set out its stall in the Big Apple at the fifth annual New York-New Belfast conference. Fordham University, Lincoln Centre Campus will be the venue for the conference. Over 2 days delegates from the US & Belfast will network and engage.
The purpose of the conference is to build bridges of mutual benefit between New York and Belfast. The conference spotlights the bridges of progress and prosperity being built between the citizens of these two great cities.
Quotations from #NYNB2013
Sammy Douglas, MLA "Conference was inspirational. Our wish is for permanent peace & Prosperity".
Shane Naughton, Co-Founder Arm Technology "Great panel discussion on strengthening NY and Belfast business ties".
Northern Irish Connections, "Northern Irish Connections are proud to support New York New Belfast 2013"
American Ireland Fund, "Great panel discussion on the Gathering, in fact the many gatherings in 2013".
Irish Consulate NYC "Technology companies share why they are in Belfast and also how they are building their business internationally"
2014 Conference Agenda coming soon.
Buy tickets: 
$250 – Delegate Pass (Includes all events 29th/30th May)
$50 – Delegate pass for conference opening reception only (Thursday 29th May)
$150 – Luncheon only (Friday 30th May)